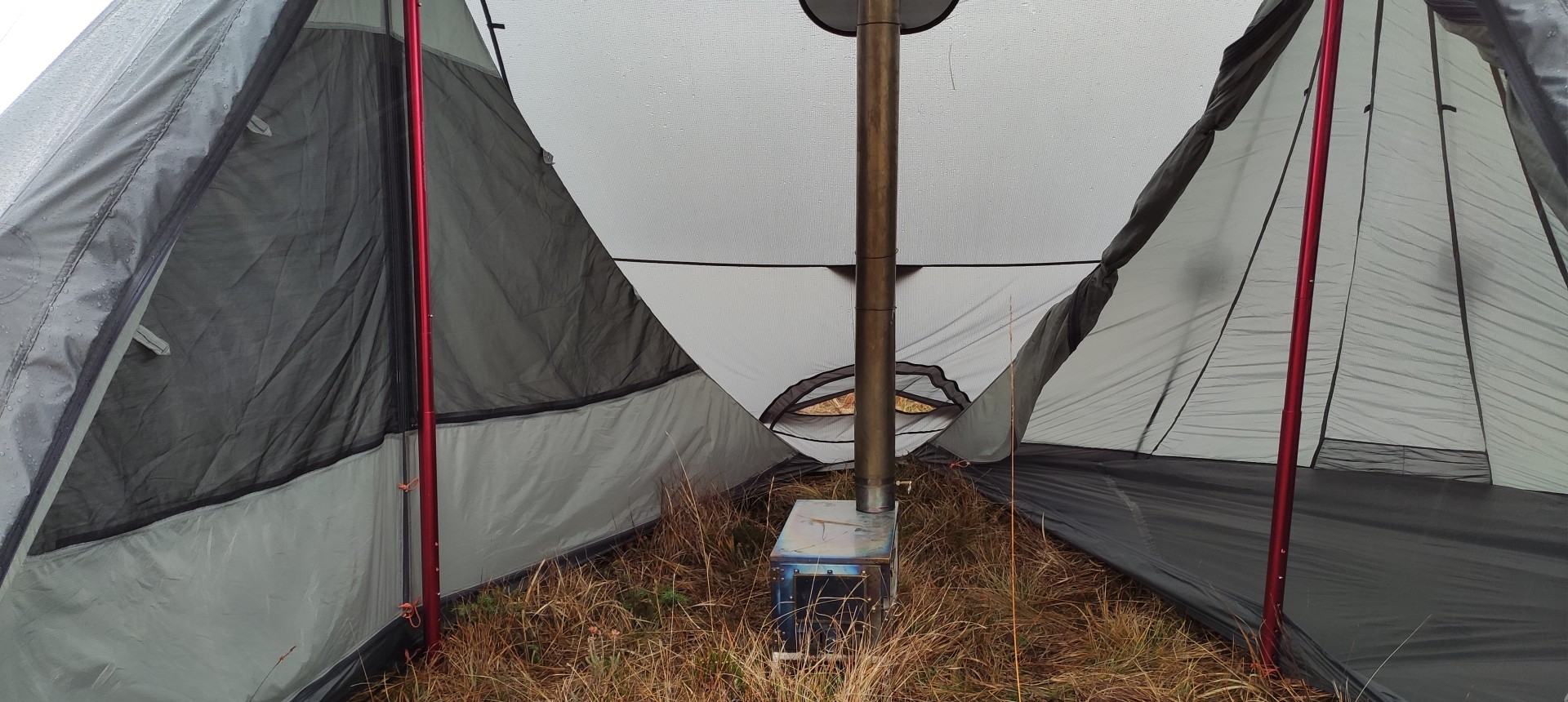 Koie 7 enables two inner tents on each half of the tent. This makes Koie 7 a very flexible tent where you can choose to use one, two, or no inner tent. Depending on needs. When using two inner tents, you actually have two tents inside the Koie where you have the opportunity to divide the tent into two bedrooms. If, for example, you are two persons on a trip, you may choose to use only one inner tent, and have a large "living room", or two inner tents where you can sleep in peace in your own "bedroom". An optional stove can be used with all configurations. For cold days, you can seal the doors in the inner tent completely. For hot days you can open them, but still and at the same time have mosquito nets that protect against insects. The indoor tent also makes it possible to regulate the indoor climate in such a way that it becomes more pleasant.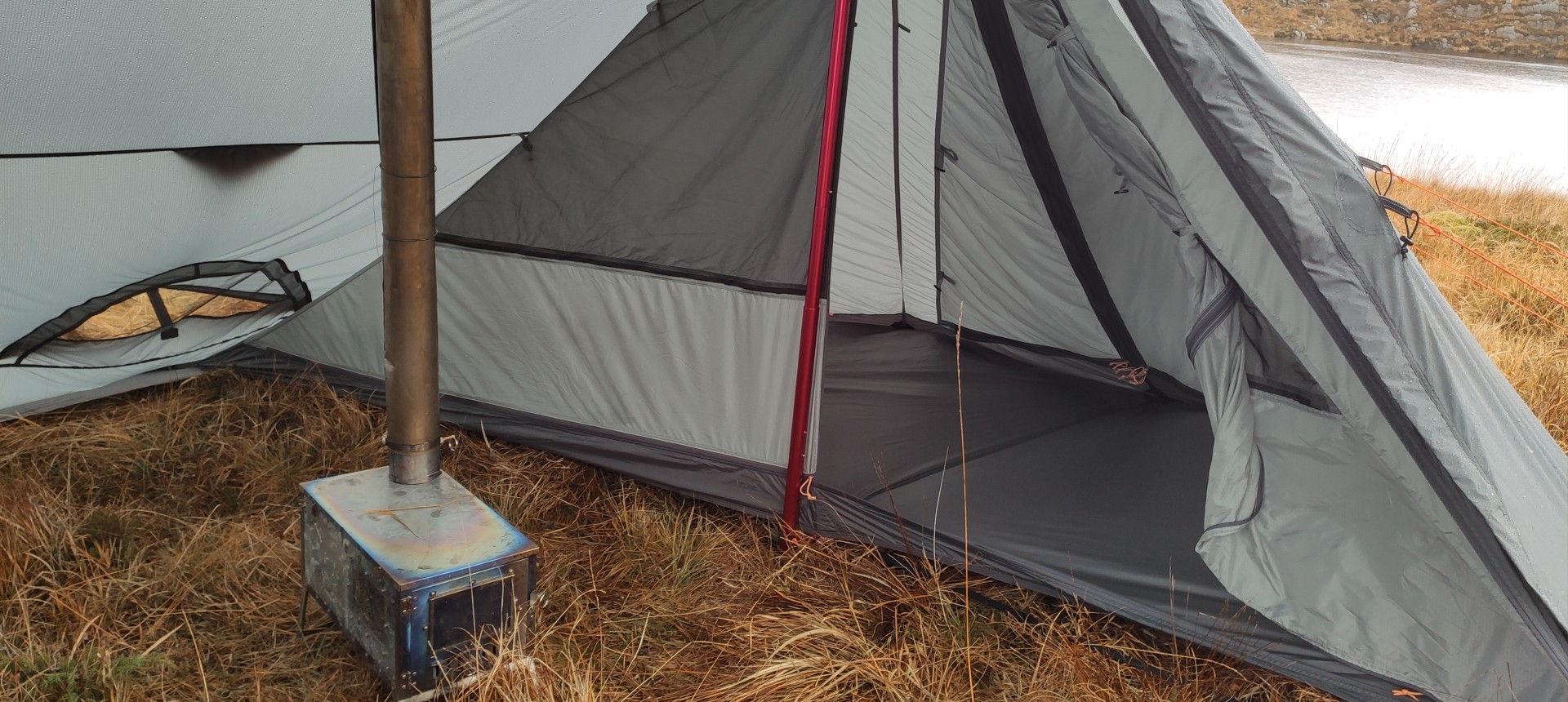 We love the outdoors and appreciate to be able to bring all our gear on our trips. We have designed the inner tent to present a large storage space for backpacks, clothes, shoes, etc. where there is room to dry wet clothes from the heat of the wood stove. In addition there is a small storage room for wet shoes, etc. on the back of the inner tent, but still protected from the weather outside. With its v-shape, the inner tent almost embraces a warm stove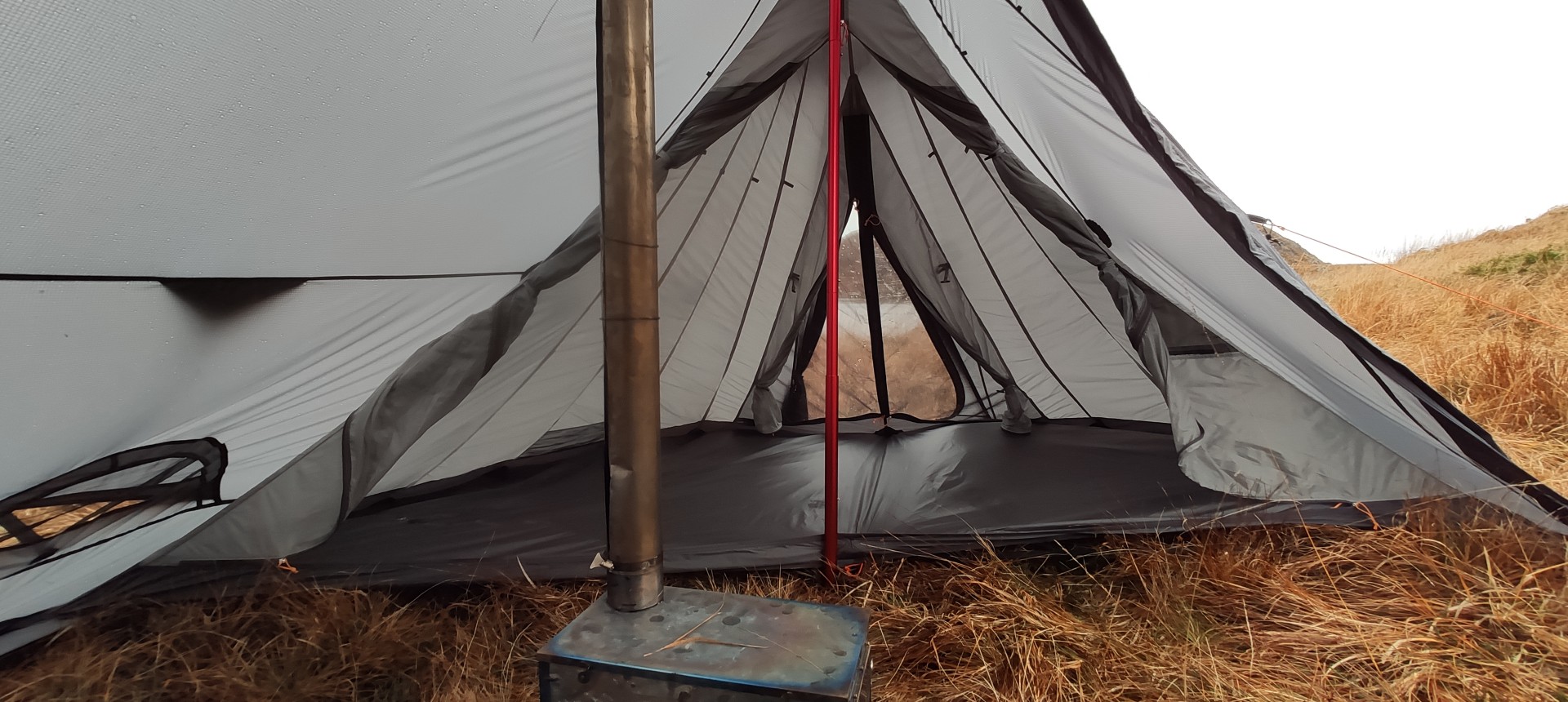 The inner tent has two entances. One In front where the whole side of the inner tent can be rolled to the side. And a smaller opening at the back.The inner tent is made of  Ripstop Nylon which is both breathable, super light and strong.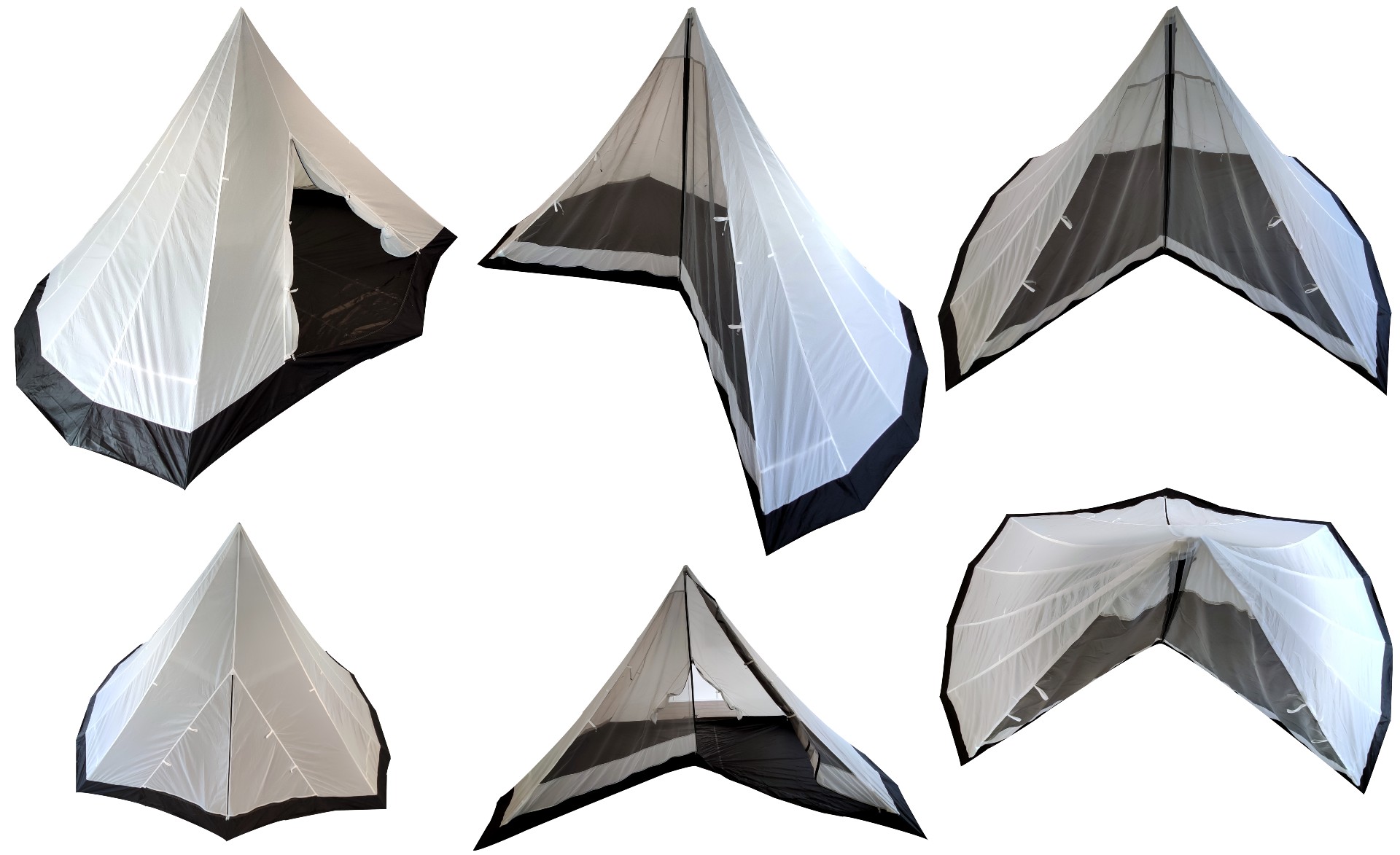 Specifications:
Floor: 40D ripstop Nylon, Waterhead 5000MM (Sil/PU)
Walls: Ripstop nylon 30D, 420T
Weight: 0,7 kg